Professional Nursing | RN Program
Start the Admission Process
Request admissions information and get everything you need to apply to Jersey College, including course descriptions, schedules, and financial aid information.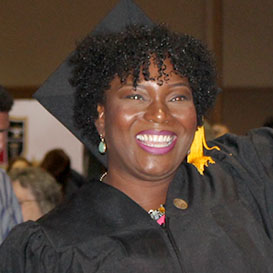 "As a student, I just want to tell you that there is no institution like Jersey College."
"It is an honor to be a Jersey College graduate. I have come out of this experience stronger than I have ever been in my life. After a journey of 20 years, I am 40 years old and I have accomplished a dream that I never thought I could. As a student, I just want to tell you that there is no institution like Jersey College. This is the best place for excellence and accelerating yourself to a higher level and a higher purpose."
- Jessie A.
Traditional RN Graduate, Tampa Campus
Why Jersey College?
Academic Excellence · Community Engagement · Diverse Student Experience · Adaptation to Change
Jersey College is dedicated to excellence in nursing education. We are devoted to providing quality nursing education and to bridge the labor gap in the nursing field. As a nursing student at Jersey College, you will receive:
Sole focus on Nursing Education for nearly 20 years
Individualized attention and support for our students
Experience the Jersey College family atmosphere
Learn the art and science of nursing from dedicated faculty
Join a network of nearly 10,000 alumni
Curriculum
Choose Campus:

Investing in your nursing career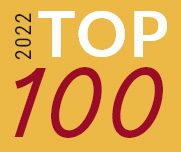 Jersey College is ranked as a top 100 College in the United States According to a report by Georgetown University' Center on Education and the Workforce, entitled "Ranking 4,500 Colleges by ROI (2022)" for 15-year Net Present Value.
Professional Nursing Opportunities
As the US population ages, the healthcare industry is experiencing a major shortage in nursing professionals. Registered nursing is now one of the occupations with the largest projected job growth in the nation. Jersey College aims to fill that gap and to provide students with the education necessary to succeed in this ever expanding and changing field.
The Program is offered at the following campuses:
Tuition and Financial Aid
---
Estimated
Program Tuition & Fees*

DAY

EVENING
---

Tuition
Cost per credit



Enrollment Fee
(per term)




Technology &
Verification Fee
(per term)






Scholarship†
scholarship per credit

* subject to change
† Please contact your Financial Aid Planner for scholarship terms and conditions'
How to Finance your Education
Jersey College participates in the Federal Student Aid program offering Pell Grants and Stafford Loans to those who qualify
Frequently Asked Questions
Accreditations & Licenses

Jersey College is accredited by the Commission of the Council on Occupational Education.​​​​​​​
Related Blog Posts