Nursing School Entrance Exam Resources
About the Nursing Entrance Exam
Below are some of the exams that are used by many schools of nursing to judge student aptitude. You might hear these mentioned as you explore a career in nursing:
TEAS: The Test of Essential Academic Skills assesses the student's preparedness for entering the health and science field. This is often a prerequisite for nursing school.
National League for Nursing Pre-Admission Exam: The NLX PAX contains a wide range of topics including reading and math, like the test at Jersey College, but also tests students on various sciences and includes a verbal ability portion.
HOBET: The Health Occupations Basic Entrance Test assesses students on basic skills in seven different areas including: math, reading, critical thinking, test taking, social interactions, stressful situations, and learning styles.
HESI: The Health Education Systems Inc. test is an admissions assessment that focuses on nine specific subjects, primarily covering math, science, and reading skills.
The third-party exams listed above are used by other nursing schools, however, we use our own Entrance Exam for those entering the programs at Jersey College. Details about our test are explained below.
What topics does the test evaluate students on?
The topics students are evaluated on include reading and math. The math and the reading portions each have approximately 55 to 60 questions.
What is the passing score?
Passing scores vary depending on your chosen program:
RN Programs: A combined score of 165 in reading and mathematics. The reading section must have a minimum of 80.
LPN Programs: 75 on reading and math.
Entrants also have the option to provide scores from the ACT or SAT, with these minimum scores:
RN Programs:
ACT: 19 Composite Score
SAT: 990 CR-M (taken on or after March 5, 2016) or 910 CR-M (taken before March 5, 2016)
LPN Programs:
ACT: 17 Composite Score
SAT: 900 CR-M (taken on or after March 5, 2016) or 820 CR-M (taken before March 5, 2016)
There is an additional alternative for RN students: instead of taking the nursing school entrance exam, students may submit proof of successful completion of nursing education from an approved/accredited Practical Nursing program. They must also show proof of a current, active, unencumbered LPN license. Students accepted into the program through this route may be provided with advanced placement in the Professional Nursing program.
How long does it take to complete the entrance exam?
The allotted testing time is up to 4 hours for the reading portion and up to 3 for math. You must arrive a minimum of 15 minutes prior to the scheduled testing appointment. After completion, results are typically available on the same day.
Other things to keep in mind include:
The test is computerized.
The cost of the exam can vary by campus. The fee is non-refundable and must be paid upon registration.
Photo identification is required on test day in order to take the test.
Speaking with anyone during the exam is not permitted, unless it's the proctors.
Practice questions and information on Study Guides are available from Jersey College. Contact your Admissions Representative for information.
Tips for Entrance Exam Preparation
Below are some tips to help you prepare for the exam:
Take practice questions to identify and topics that need extra study time.
Watch the Helpful Tips video resources to learn about math and reading tips and strategies.
Remember that you get a second attempt to test if needed.
Take a deep breath and focus on each question.
Be proud of yourself for taking this step. We are proud of you!
You should spend a sufficient amount of time studying for each portion of the exam. The entrance exam will test your skills in math and reading.
Math Portion
The math skills section of the exam covers the skills needed for the calculation of drugs and solutions, including (but not limited to) whole numbers, percentages, decimals, and fractions.
The math section of the exam includes 55 questions.
The exam has an allotted time of up to 3 hours.
Here's one example of the type of question you can expect on this exam:
A Science teacher needs to collect $8 per student for their upcoming field trip. If the entire class was able to go on the field trip, she would collect a total of $192. Calculate how many students are in the class.
a) 24
b) 20
c) 30
d) 25
For additional study resources to help you prepare for the math portion, speak with your Admissions Representative. You can also watch these videos.
Reading Comprehension Portion
The Reading Comprehension section of the exam covers topics focusing on the following skills: main ideas of passage, inferential reading, critical thinking, and predicting of outcomes.
The reading comprehension portion of the test includes approximately 55-60 questions.
The exam has an allotted time of up to 4 hours.
The reading exam will present short passages followed by questions that test your comprehension of the material. For example, a short piece is shown in the image below followed by a typical question you might be asked in the exam.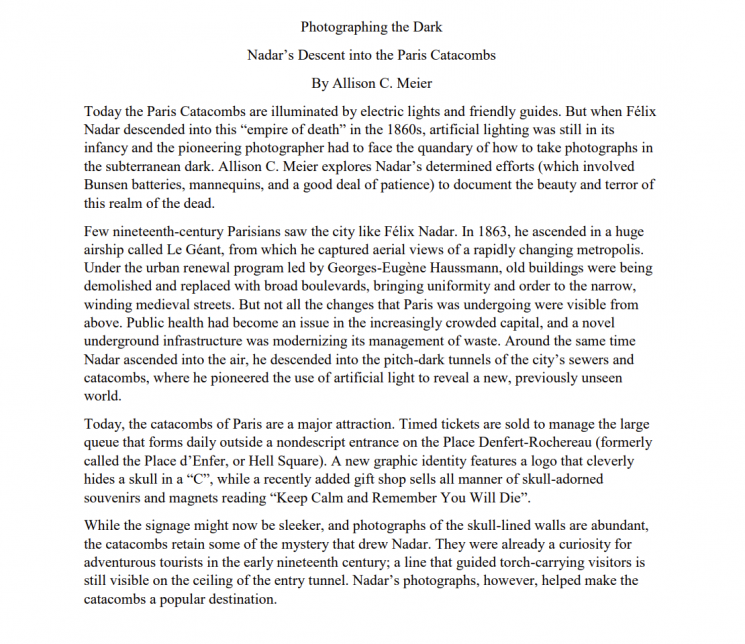 Question: According to the passage, Nadar descended into the Paris catacombs and faced the dilemma of—
a) the lack of proper equipment to descend deep enough in the catacombs
b) finding an excavation team of men willing to enter the dark tunnels
c) encountering wild animals who have made their homes beneath the streets of Paris
d) the lack of natural light necessary to reveal the unknown world of the catacombs
Get Started
Contact your campus Admissions Representative for entrance testing registration information. They will give you entrance testing registration information you need to register and prepare.
Choose your location to view the contact information for your campus.

Program: LPN to RN Bridge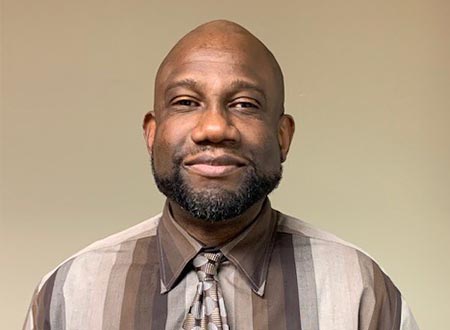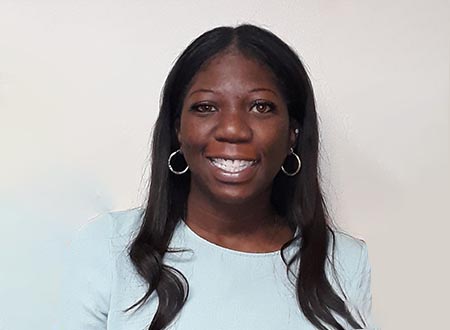 No "Admission Reps" entries can be found
No "Admission Reps" entries can be found
No "Admission Reps" entries can be found
No "Admission Reps" entries can be found
No "Admission Reps" entries can be found

Request More Information
Studying for the Jersey College entrance exam study should help you prepare for this next step in your career. You can also check out these additional resources to help you prepare:

If you're not yet ready to apply, there are some resources you can check out in the meantime. To start, you can select the Jersey College location in your area and check out the campus online or take a tour in person. You can also choose a program to explore, look into the financial aid options you qualify for, or request additional admission's information online or by phone.
If you have any questions, please let us know. We are here for you and want to see you succeed!
Best of Luck on your Entrance Exam!