Jacksonville Nursing School
Our Jacksonville nursing school campus offers a Practical Nursing "LPN" Program and an RN Program to nursing students in northern Florida and southern Georgia. Our Jacksonville staff includes well trained and experienced instructors and administration from around the region that are dedicated to providing a comprehensive nursing education that can prepare you for a real world career.
Jersey College Nursing School
Jacksonville Campus
Campus Address:
8131 Baymeadows Cir W
Jacksonville, FL 32256
(904) 733-3588
Our modern facilities allow you to learn and practice the processes and techniques necessary to prepare for excellence in the field. Jacksonville features:
30,000 sq. ft. campus
4397 sq. ft. simulation lab
15 classrooms
Student study rooms and lounge space
**This cumulative rate represents all 1st-time testers. Individual results may vary. Past performance is not a guarantee of future results.
"I've had a lot of challenges throughout nursing school but that didn't stop my dream of becoming a nurse. I've trained tirelessly and passionately throughout my entire journey. I want to thank each of you who supported and encouraged me."
- Sophy B.
Traditional RN Graduate, Jacksonville Campus
Nursing Programs Offered at Jacksonville, FL Campus

Practical Nursing
"LPN"
Upcoming Start Dates:

Day

Evening
Our Jacksonville campus is proud to offer our Practical Nursing LPN Program. The "LPN" program combines coursework with clinical practice to provide a well rounded nursing education.

Professional Nursing
"Generic RN"
Upcoming Start Dates:

Day

Evening
The RN Program offered at our Jacksonville campus prepares students to become Registered Nurses. You'll receive theoretical and practical training as well as preparation for the NCLEX exam.

Professional Nursing
"LPN to RN Bridge"
Upcoming Start Dates:

Day

Evening
Choose from the Generic RN track for those beginning their nursing education or the LPN to RN Bridge Track for students who are already licensed as LPNs and are working to further their careers.
The Jersey College campus at Jacksonville offers a Practical Nursing LPN Program and a Professional Nursing RN Program with multiple start dates throughout the year. The RN Program is available through two tracks: the LPN to RN Bridge Track and the Generic RN Track. Whether you prefer day or evening classes, our flexible curriculum caters to your schedule. Complete the practical nursing program in 12-15 months or bridge to professional nursing in as little as 15-18 months!
Start the Admission Process
Request admissions information and get everything you need to apply to Jersey College, including course descriptions, schedules, and financial aid information.
Facilities & Technology
Our Jacksonville campus offers modern classrooms and practical facilities; career services for students and alumni; and workshops and counseling opportunities to assist you throughout your program.
The campus provides modern learning technology with hands-on practice and facilities where students can spend time studying, working in groups, and consulting faculty.
Connected Classrooms
with modern learning technology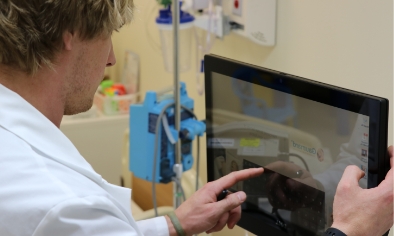 Skills lab
for hands-on learning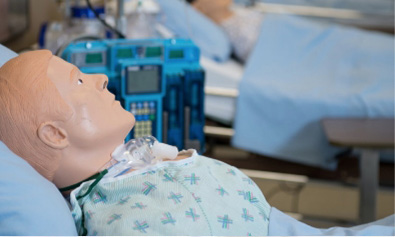 Learning centers
where students can study, work & consult with faculty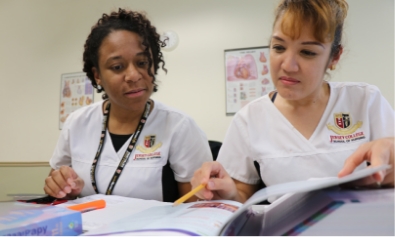 Tuition and Financial Aid
---
Estimated
Program Tuition & Fees*

DAY

EVENING
---

Tuition
Cost per credit



Enrollment Fee
(per term)




Technology &
Verification Fee
(per term)






Largo NurseLife Award†
scholarship per credit

Lifelong Learning Award†
scholarship per credit
* subject to change
† Please contact your Financial Aid Planner for scholarship terms and conditions'
The Cost of Attendance ("COA") is a technical term utilized to provide an estimate of the total amount of a student's educational expenses during their enrollment. The components of COA are: (x) tuition and fees (books, course materials, supplies, and equipment) ("Direct College Expenses"); and (y) an allowance for (i) transportation; (ii) miscellaneous personal expenses; (iii) living expenses (including food and housing costs); (iv) a professional license and (v) dependent care and/or disability accommodations, where necessary ("Life Expenses"). This website only provides information related to Direct College Expenses; it does not include Life Expenses.
How to Finance your Education
Jersey College participates in the Federal Student Aid program offering Pell Grants and Stafford Loans to those who qualify
Frequently Asked Questions
Get Started
Request admissions information and get everything you need to apply to Jersey College, including course descriptions, schedules, and financial aid information.
Meet Your Admissions Representatives
Program: PN Day and Bridge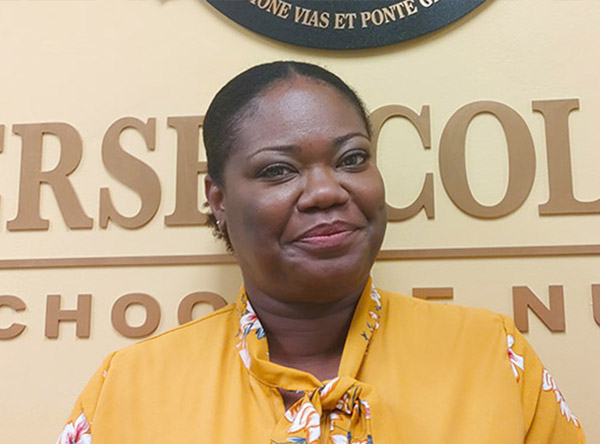 Program: PN Evening and Generic RN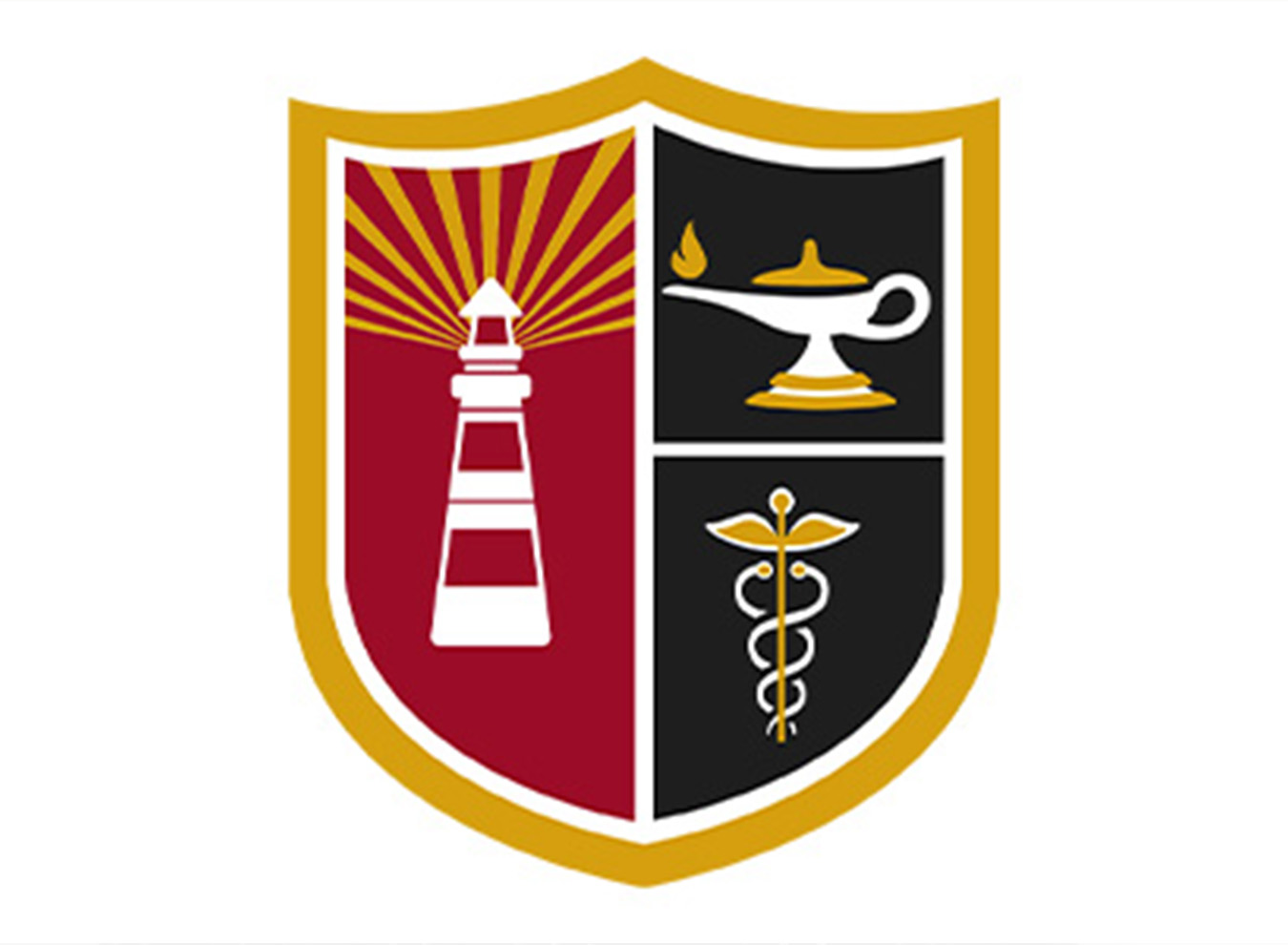 Accreditations & Licensure
The Jacksonville campus is licensed by the Florida Commission for Independent Education, license number 4386. The Practical and Professional Nursing programs are licensed by the Florida Board of Nursing. Jersey College is accredited by the Commission of the Council on Occupational Education.
The Professional Nursing (Associate Degree) program at Jersey College at the Jacksonville campus located in Jacksonville, FL is accredited by the Accreditation Commission for Education in Nursing (ACEN), 3390 Peachtree Road NE, Suite 1400, Atlanta, GA 30326, (404) 975-5000. The most recent accreditation decision made by the ACEN Board of Commissioners for the Professional Nursing (Associate Degree) program is Continuing Accreditation. View the public information disclosed by the ACEN regarding the program at http://www.acenursing.com/accreditedprograms/programsearch.htm.
Related Blog Posts