LPN Program in Jacksonville, FL
Start the Admission Process
Request admissions information and get everything you need to apply to Jersey College, including course descriptions, schedules, and financial aid information.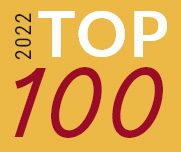 Jersey College is ranked as a top 100 College in the United States According to a report by Georgetown University' Center on Education and the Workforce, entitled "Ranking 4,500 Colleges by ROI (2022)" for 15-year Net Present Value.
The Cost of Attendance ("COA") is a technical term utilized to provide an estimate of the total amount of a student's educational expenses during their enrollment. The components of COA are: (x) tuition and fees (books, course materials, supplies, and equipment) ("Direct College Expenses"); and (y) an allowance for (i) transportation; (ii) miscellaneous personal expenses; (iii) living expenses (including food and housing costs); (iv) a professional license and (v) dependent care and/or disability accommodations, where necessary ("Life Expenses"). This website only provides information related to Direct College Expenses; it does not include Life Expenses.
How to Finance your Education
Jersey College participates in the Federal Student Aid program offering Pell Grants and Stafford Loans to those who qualify
---