Jersey College Mission Trip to Castañer Puerto Rico
Jersey College Mission Trip to Castañer Puerto Rico
A group of 8 students and alumni representing each of Jersey College's six campuses throughout New Jersey and Florida traveled to Castañer, Puerto Rico on a nursing mission trip from May 5 to May 11, 2019. The small village of Castañer was severely impacted by Hurricane Maria in 2017 that left thousands of people dead across Puerto Rico, wiped away homes and farms, and destroyed the electrical grid. In Puerto Rico, each student and alumni mentor spent time at Hospital General Castañer assisting doctors and nurses in areas such as Emergency Room triage, Pediatrics, and Infection Control. Students also had an opportunity to assist the community through home care visits with the Medical Director and Nurses from Hospital General Castañer.

After returning from the Mission Trip, student Brandon Joseph shared that:
"The mission trip was a tremendous experience to learn, test my skills and collaborate with a different health care system. The staff at Castañer General Hospital was amazingly open and patient with us in educating and interacting with patients. The biggest thing I took away was how closely the hospital was connected to the surrounding community and that connection is something I wanted to bring back with me and incorporate into my career."
To be selected for the trip, nursing students from Jersey College submitted essays explaining how they've demonstrated Jersey College's values of "PRIDE" (Professionalism, Respect, Integrity, Diversity, and Excellence).
See what our Mission Trip participants had to say: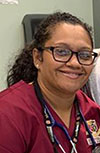 Stacy Faison, Ewing Student
"Nursing means integrity. It means upholding honest, considerate, thoughtful and supportive relationships with patients," said Stacy Faison, student at Jersey College Ewing. "Jersey College has helped me reshape and strengthen my integrity in all aspects of my life and I'm honored to share what I've learned with the amazing people of Puerto Rico."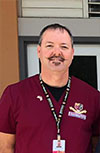 Allen Roberts, Jacksonville Alumni
"The essence of nursing is putting others above your own desires," said Allen Roberts, Jersey College Jacksonville alumni mentor. "Jersey College has helped me achieve my goals, enhance my future and now allowing me to fully live up to the potential of PRIDE in the beautiful country of Puerto Rico."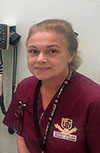 Barbara Milot, Largo Alumni
"I'm honored to be one of few alumni chosen to be a part of Jersey College's mission trip to Castañer, Puerto Rico," said Barbara Milot, Jersey College Largo alumni mentor. "I've always dreamed of making a difference in the world and I'll be able to do so working alongside Hospital General Castañer's remarkable staff."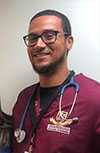 Brandon Joseph, Tampa Student
"Having been interested in and involved in healthcare community for much of my adult life, I am honored that I was chosen to work alongside the brave nurses, doctors and staff at Hospital General Castañer," said Brandon Joseph, student at Jersey College Tampa. "All of this hard work is toward the end goal of becoming a well-respected nurse and providing top notch care for patients."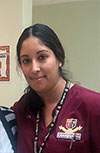 Brenda Navarrete, Jacksonville Student
"At Jersey College, we're family. We lean on each other when help is needed," said Brenda Navarrete, Jersey College Jacksonville. "It takes a village to get through nursing school and now our village has the opportunity to work together to help those in Castañer, Puerto Rico."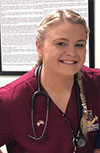 Brittany Jacobs, Largo Student
"In the two years as a student at Jersey College, I've grown in areas of professionalism, respect, integrity, diversity and excellence (PRIDE)," said Brittany Jacobs, student at Jersey College Largo. "To be afforded this opportunity to work alongside well-respected doctors, nurses and staff at Hospital General Castañer, will give me the opportunity to demonstrate PRIDE and allow me to grow even more as a professional nurse."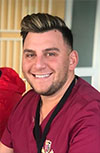 Michael Guglielmelli, Teterboro Student
"My goal in life is to leave a positive mark on the world, in my career and with patients," said Michael Guglielmelli, student at Jersey College Teterboro. "Being chosen to be a part of Jersey College's mission trip to Castañer, Puerto Rico, will allow me to do just that."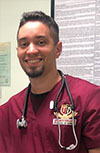 Ryan Rivera, Fort Lauderdale Student
"I'm honored to have the opportunity to be a part of Jersey College's mission trip to Castañer, Puerto Rico," said Ryan Rivera, student at Jersey College Ft. Lauderdale. "It's always been a dream of mine to help those impacted by natural disasters and now I have the chance to put the values I have learned from Jersey College to the test."