Nursing Programs in Tampa, FL
The Jersey College campus at Tampa offers a Practical Nursing LPN Program and a Professional Nursing RN Program. The RN Program is available through two tracks: the Generic RN Track and the LPN to RN Bridge Track.
Programs Offered

LPN Program
Our Tampa, Florida campus is proud to offer our Practical Nursing LPN Program. The LPN program combines coursework with clinical practice to provide a well rounded nursing education.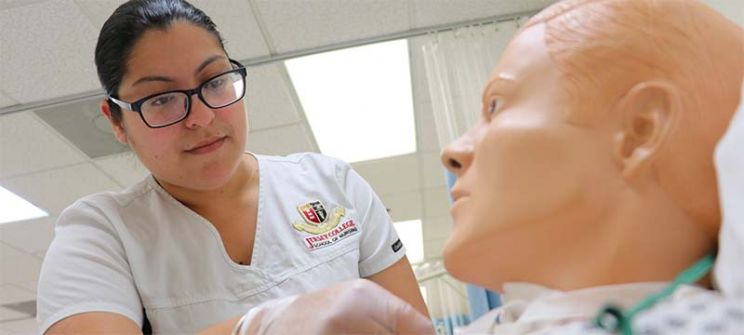 RN Program
The RN Program offered at our Tampa campus allows students to become Registered Nurses. You'll receive theoretical and practical training as well as preparation for the NCLEX exam.
Choose from the Generic RN Track for those beginning their nursing education or the LPN to RN Bridge Track for students who are already licensed as LPNs are are working to further their careers.