Tampa Nursing Students out in the Community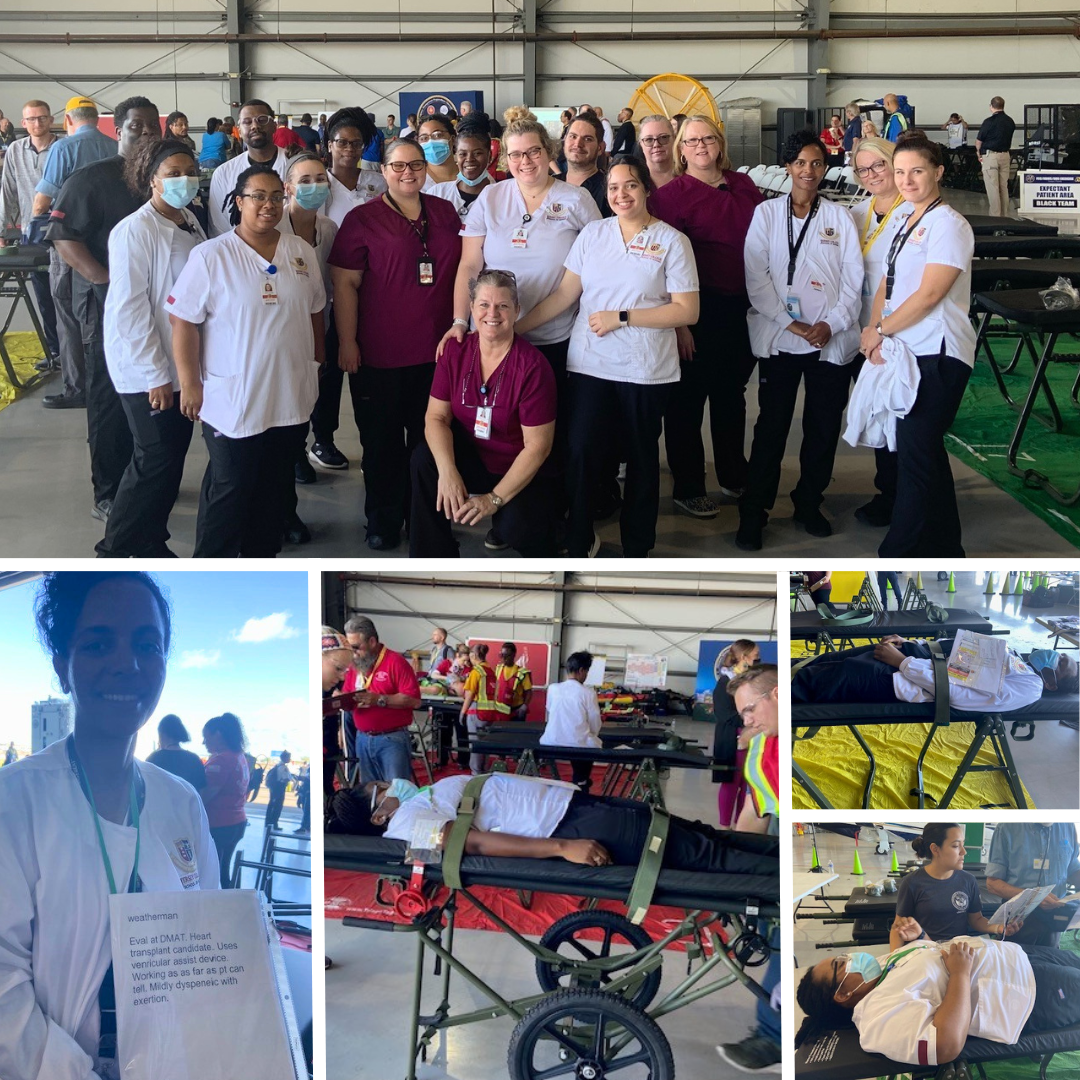 Jersey College - Tampa nursing students had the opportunity to participate in an FCC (Federal Coordinating Center) Exercise as volunteer victims with the Hillsborough County Medical Reserve Corps through the Florida Department of Health. The exercise was a major test of the National Disaster Medical System (NDMS) and the FCC Tampa patient reception process, evaluating player actions against current response plans, it's capacity and capabilities integrating with the health care community.
One of the Jersey College Clinical Instructors who attended, Ms. Lisa J., spoke of the significance of this experience for all who were involved. She said, "Participating in this exercise was a once in a lifetime experience for many of our students, and myself, as a clinical instructor."
During the exercise students saw firsthand the importance of critical thinking skills and response in the midst of crisis. Although the injuries and scenarios were only simulations, it brought real-life disaster relief into practice and students had a unique perspective playing the role of the disaster victims receiving care.
The community event gave students confidence in their future roles. Jermesha B., a Practical Nursing Student shared; "I am thankful for the opportunity in being able to participate in the FCC exercise. I gained knowledge and feel well prepared if I ever had to help with a disaster during my nursing career."
We are proud to see our future nurses active in the community and their contributions to helping others in all that they do!