New Fort Lauderdale Campus
If you haven't already heard, the Jersey College Fort Lauderdale nursing school campus moved on August 12, 2019. It is now located at:
7775 West Oakland Park Boulevard
Sunrise, FL 33351
Tel: (954) 321-8890
Are you interested in seeing the new Fort Lauderdale nursing school campus at Jersey College?
Tours are now available – Contact our Admissions Office to learn more!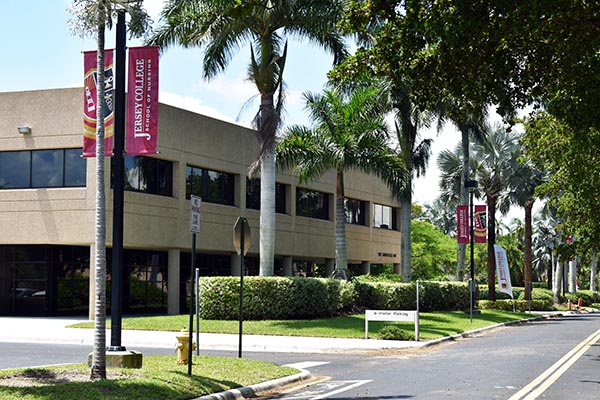 The new Fort Lauderdale location offers a great nursing student experience with over 21,000 square feet of space dedicated to nursing education and growing. Included in the new layout are:
Brand new simulation labs, including mid and high fidelity mannequins, and interactive audio/video recording equipment

Classrooms with multiple TV monitors

Expanded Computer Lab
The campus is also expanding on the second floor! The additional space will house the new Library, More Classrooms, Study Space, and Student Lounges.
"Our students and staff are all very excited about the new Fort Lauderdale campus", shared Dennis Garberg, Fort Lauderdale Campus Administrator, "We look forward to welcoming the community to explore our new space and resources for Nursing Education in Sunrise."
If you're a prospective nursing student in the Fort Lauderdale, FL area and are thinking about checking out Jersey College, stop by the new building and see all the ways Jersey College is striving to promote the best in nursing education.