Our NurseLife Heroes in Action – Nursing Student Marian F.
"When the pandemic started affecting New York and New Jersey, my biggest concerns were: my upcoming Disney trip and if we would get an extra week to study for midterms. Two weeks of social distancing, and 3 midterms later, I came back to reality and realized the severity of the situation. I live in Bergen County, one of the most affected counties in New Jersey. I worked part time in home care so I considered myself "safe". But my friends were updating me about their working conditions- no N95s, reusing surgical masks, patient's coughing in people's faces, garbage bags as gowns in the ICU. Then people in my community started getting infected. My friend's parents were getting infected, intubated and passing. One of my acquaintances lost both of his within two weeks. I mourned and felt helpless- I cried for 3 days straight.
I saw fashion designer @deerazo on Instagram sewing masks from his scrap fabrics and sending them for free to healthcare workers. The 3D printing community was in the news about providing 3D printed parts for IVs and ventilators in Italy. And people were designing face shields and providing the files for free to download. I started up my 3D printer and gathered the necessary supplies and got to work.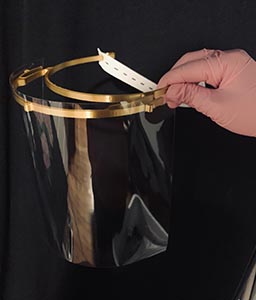 This little project of mine snapped me out of my depression and feeling of helplessness. I now have a list of people requesting for themselves and their coworkers, their parents, and loved ones from magnet hospitals to nursing homes. And through donations, I am able to provide these for free!"
- Marian F., Teterboro Student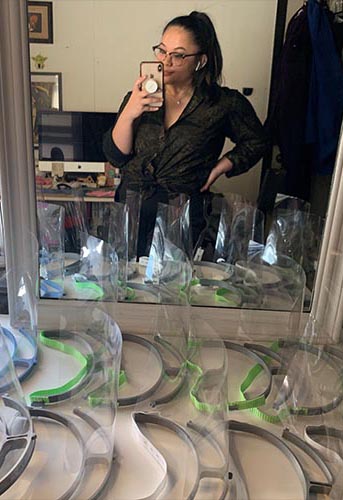 Thank you, Marian! We are SO PROUD of each and every one of our students and grads! You are all heroes in our eyes!